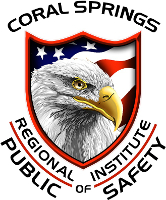 PLEASE SCROLL DOWN TO SEE LIST OF CLASSES AVAILABLE. IF YOUR DESIRED CLASS DOES NOT APPEAR DURING THE REGISTRATION DATES, IT MAY BE FULL.
BASED ON AVAILABILITY, CLASSES WILL OPEN AND CLOSE DURING REGISTRATION. PLEASE CHECK BACK DAILY.
Course Description: This course is designed to cover basic factors involved in coping with a fire emergency and determining the best use of available resources in protecting lives and property. The course emphasizes the changing nature of an emergency situation, and the ways in which the fire officer can evaluate the effectiveness of his or her proposed incident action plan.

This course is a prerequisite for
Session ID:
Firefighting Tactics and Strategies I 2019-05-06
Dates:
May 6, 2019 - May 9, 2019
Time:
Mon-Thur 8am-5pm@CSRIPS
Instructor:
MCGILLOWAY, ROBERT
Class Manager:
Fine, Marty
Tuition:
$150.00
Fees:
$0.00
Price:
$150.00
Registration End Date:

Apr 30, 2019 12:00 AM
Comments:
Please check the prerequisites.
Tuition due no later than 4/30/2019.